AND IT WAS AWESOME
i have never been to an anime convention before, nor have i cosplayed. but today, i went to
Youmacon
(and i had to get up at 6:30am! xO ) and i cosplayed (well, crossplayed) as L from Death Note! it was awesoooooome~! yeah i suppose i am a total nerd and all, haha. but i am a closet nerd; you'd never be able to tell that i am the kind of person who goes to anime conventions and dresses up.
anyways, i got pictures: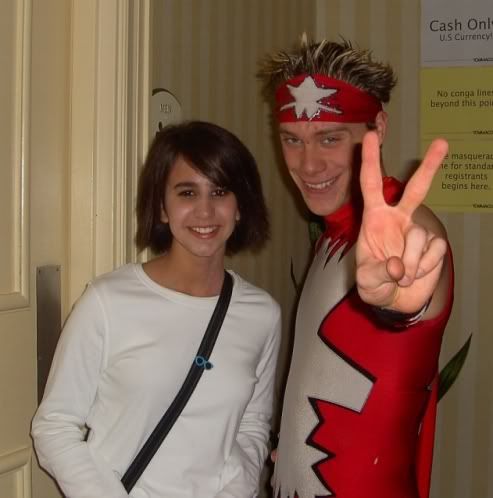 i met Hyper Strike, who was in the final 3 (i think) of "Who Wants to be a Superhero?" season 2! he is an acrobat and martial artist and all that good stuff. he came to Youmacon as a guest and i got to take a picture with him.
he was like super muscular and awesome.
[hide=Death Note photoshoot]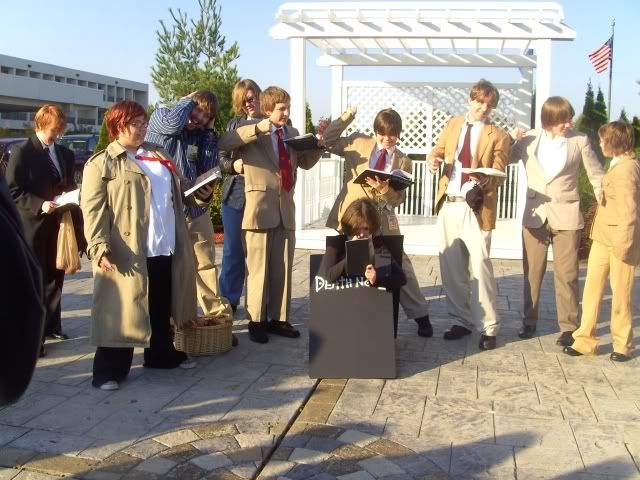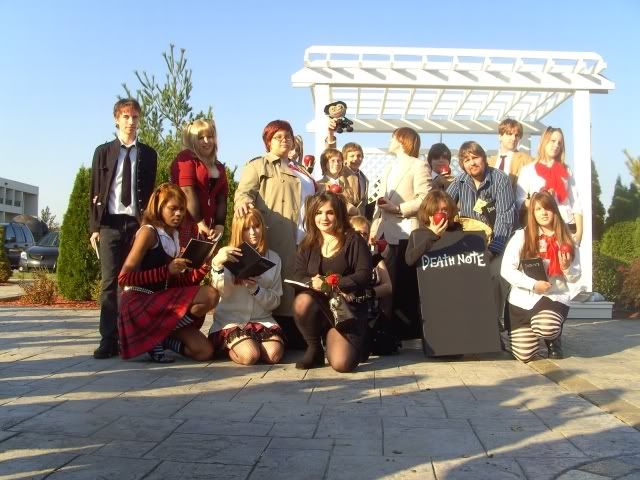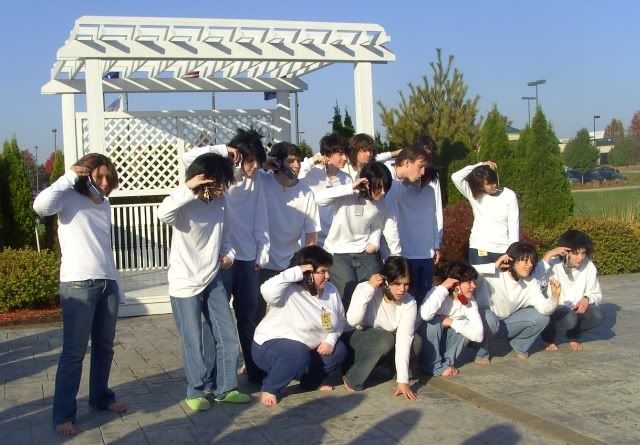 I'm in that one.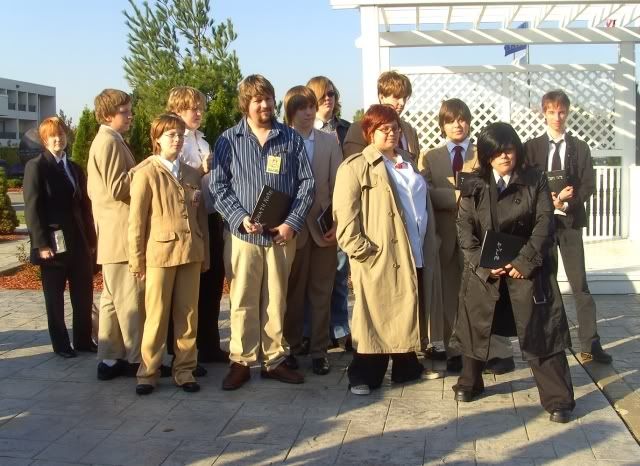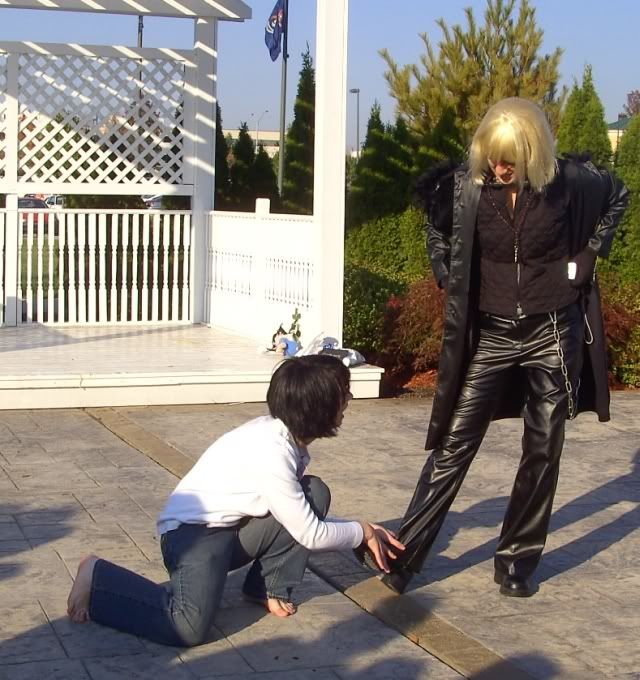 The person who was Mello in that last picture was the "organizer" and they were bossing everyone around (very much in character, haha). Someone requested that we do the "foot scene" where L washes Light's feet (GAY). that L stepped up and was waiting for a Light, but nobody would go up for it. So Mello just stepped in and was like "MWAHAHA WASH MY FEET, LOSER!" it was good times.
[/hide]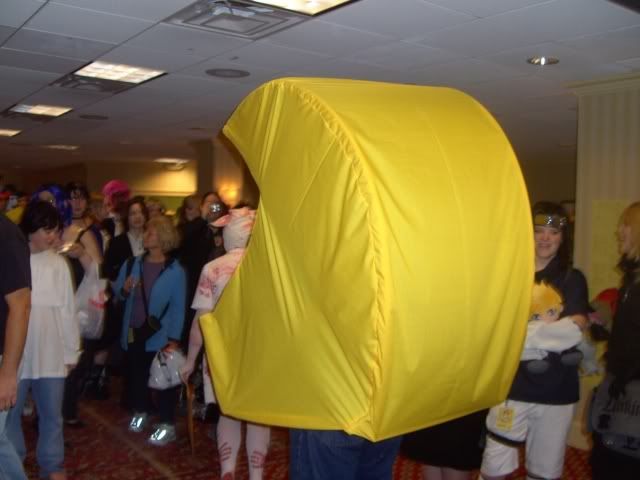 Pac-Man! I got a hug from him, too.
[hide=starting them early]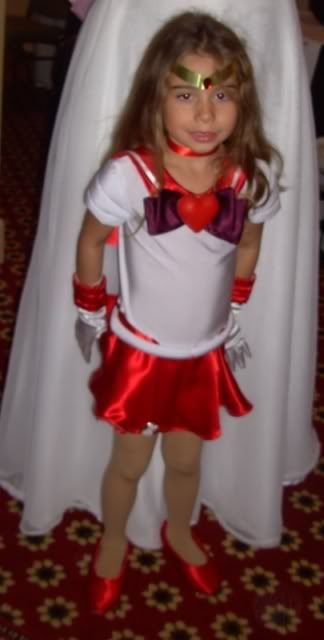 [/hide]
Hehe, Master Chief. (and that "desu" person...)
[hide=lol furry]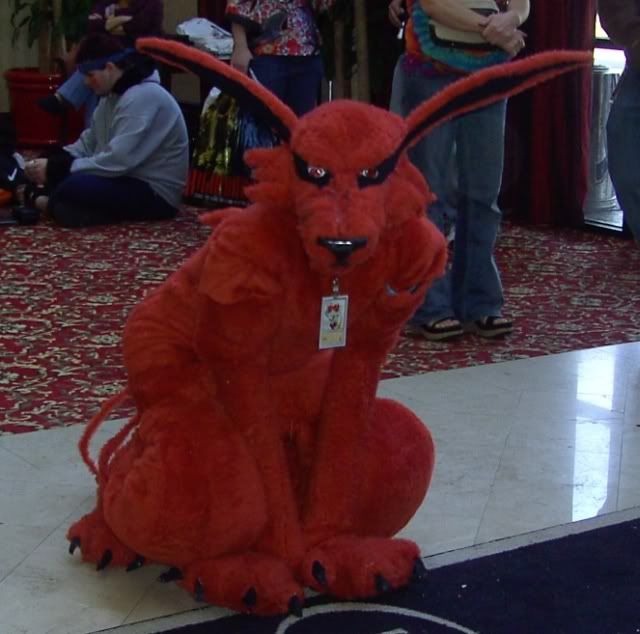 [/hide]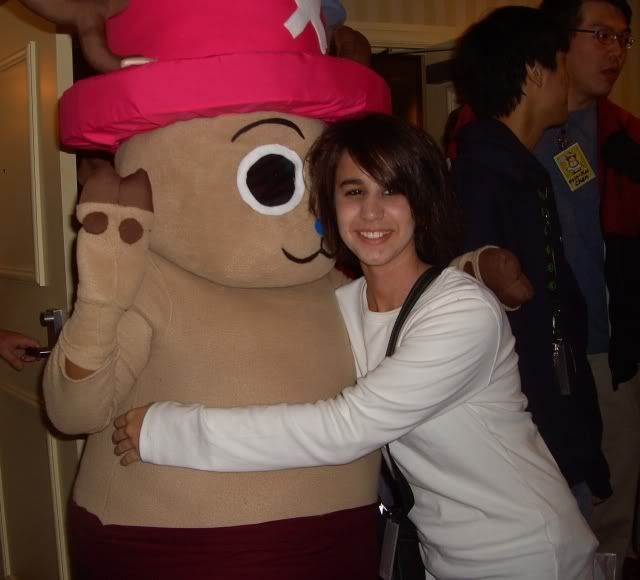 chopper from One Piece! haha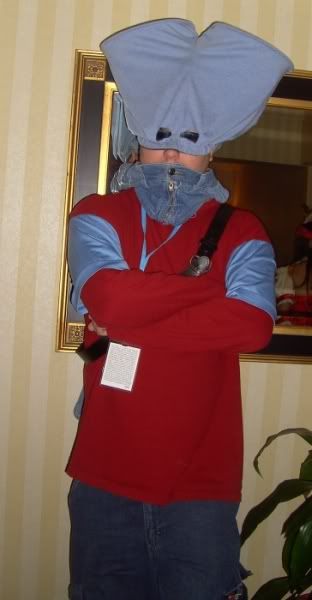 Pants Man. he was at Youmacon last year, too.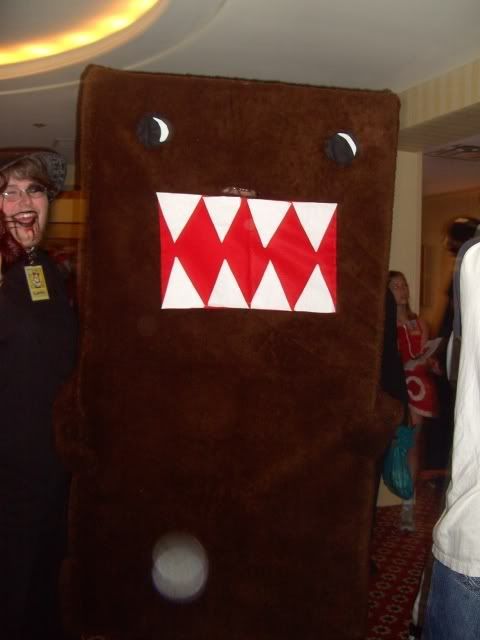 DOMO-KUN!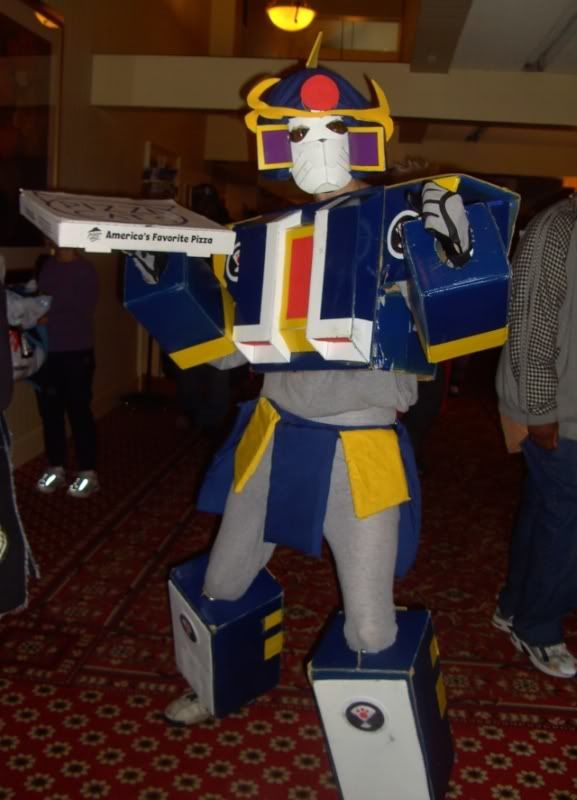 Pizza Gundam. (he was later seen dancing to The Spoony Bards in the lobby.)
[hide=that purple shadow lady from Paper Mario]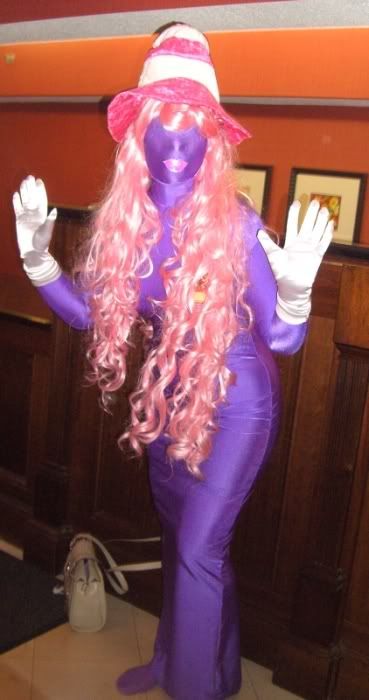 [/hide]
[hide=cool looking Ryuk from Death Note]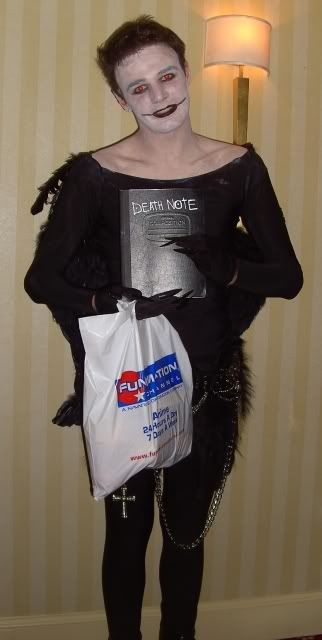 [/hide]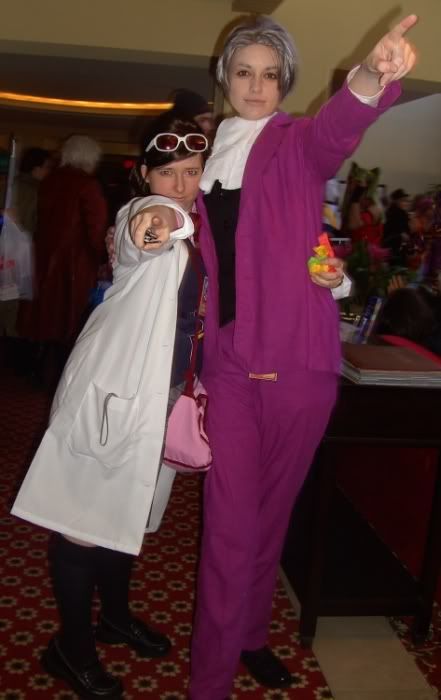 OBJECTION!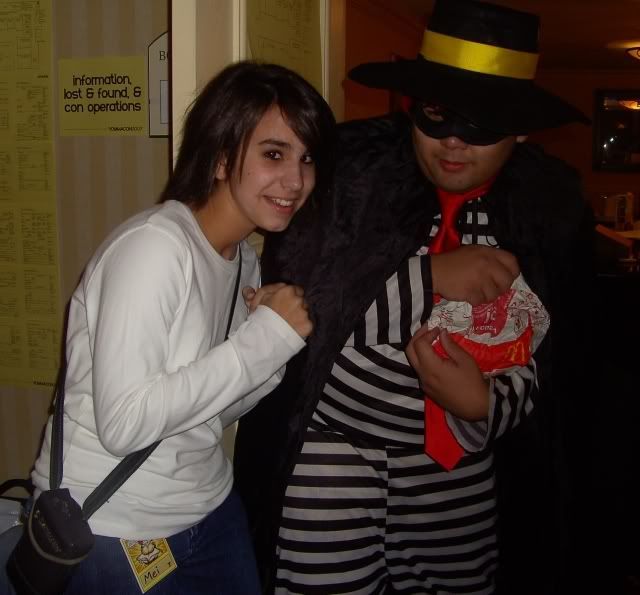 Hamburgler...? xD
some Lolita girls (they had a lolita panel that i went to).
so yeah. it was a fun time.
there were plenty of weird people there, haha. and i of course got to pose with some of them. :P these are the most interesting photos i got. i also got a bunch of videos that i am in the process of uploading to the youtubes.
so, GW, i shall leave you with this:
<object width="425" height="355"><param name="movie" value="
http://www.youtube.c...></param><param
name="wmode" value="transparent"></param><embed src="
http://www.youtube.c...rSNkCiq8&rel=1"
type="application/x-shockwave-flash" wmode="transparent" width="425" height="355"></embed></object>
P.S. more Youmacon 2007 videos:
http://youtube.com/user/YENonline