Let me start by saying: This is a Final Fantasy fan game. I'm not going to change the fact that this is a Final Fantasy fan game. If you have a problem with this, don't waste your time on this project.
Okay, I've been working on this for a little while, not too too long, and I think it's time to make a topic, since I'm looking for help, which would come in handy before I go any farther. And before I forget, screens.
[hide]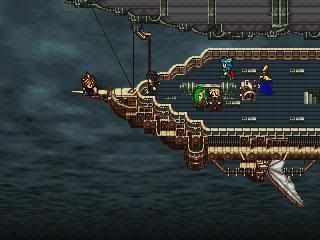 Six out of the seven main characters on the airship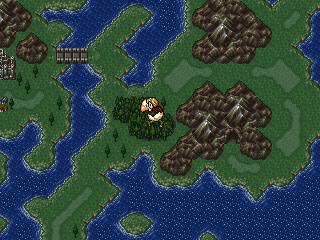 The main character on a chocobo
An interior shot of a pub
One of the first towns in the game
An early shot of the CMS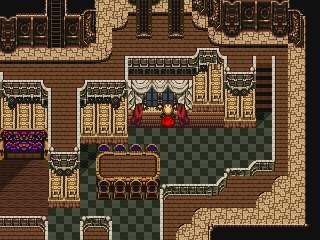 The inside of the currently unnamed airship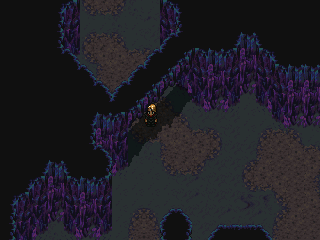 The first cave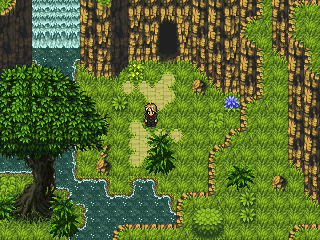 A small clearing
[/hide]
Videos
The first town
Background
Thousands and thousands of years ago, the world was in constant war and chaos as no one kingdom could best the others. It seemed that the human race would struggle into oblivion in it's blind quest for power. This all changed, however, when one of the kingdom's attack force became mysteriously reinvigorated, allowing them to easily crush their opponents and start the Garudan Empire, which spanned the entire globe. For many years, the world lived in relative peace, though the secret that led to the power that enabled this empire to arise was more closely guarded than any other.
In the millenniums since, the mighty empire has fallen, and the old kingdoms have begun feuding again. Though the conflicts haven't been to the same scale as the war millenniums ago, a recent decoding of ancient texts regarding the secret to the Garudan Empire has sparked a mad rush to discover the path to absolute power. At the beginning of the game, only a few passages, vaguely mentioning four crystals, have been decoded. All the armies of the world, including several independent forces are now setting out to explore ruins from that ancient Empire.
The story begins at this time, following a young man who recently became a high knight in the kingdom of Alcmaeon.
Characters
Denzel Berber :: Knight :: Age 23 :: An orphan who recently joined the elite attack force of Alcmaeon, the Knights of the Fallen Empire, who work for the king to search for the secret behind the Old Empire, as it's become known as. Denzel is inexperienced, slightly naive, and is somewhat insecure about the world around him. Growing up with very distant foster parents has left him very ignorant about many things. He has great faith in the rulers of his kingdom, especially the princess, who he idolizes for her decisiveness. This is partially due to his constant searching for a role model.
Zacht Berber :: Blue Mage :: Age 21 :: The son of the couple who adopted Denzel. The two of them have been as close as blood brothers since that day. Zacht is slightly less cynical than Denzel, often finding humor in serious situations. Growing up, Zacht was always shown clear favoritism, leading him to gain a sense of superiority over Denzel, though he secretly respects him deeply for risking his life for the kingdom. Zacht was born with magical powers that run in his family, and is currently training to be a scholar.
Zigbar :: Thief :: Age 24 :: A ninja who aids Denzel and Zacht when they are in dire need. Inexplicably has connections with the highest ranking knight in the kingdom, Princess Liana's personal guard Kain. Zigbar is extremely secretive at first, so not much can be said here. All that can be said is that there's more to Zigbar than meets the eye.
Kain Highwind :: Dragoon :: Age 37 :: The princess's personal guard and best friend. Kain has been trusted with the princess's safety ever since he risked his life to save her from anarchist radicals eighteen years prior to the beginning of the game. He is very knowledgeable and has a laid-back approach to most situations, except when the princess is in trouble. He stresses that, while he is her guardian, she must be strong enough to protect herself and for her subjects to one day look to her for strength. It's Kain's help that led to the princess being as decisive and confident as she is. He has a soft spot for Denzel and tries to act as a mentor to him.
Vasil Byrne :: Black Mage :: Age 23 :: A former citizen of Alcmaeon who was kidnapped from his home by radicals at age eleven. For the next twelve years, they performed a number of horrific experiments on him which had three affects. First, he was left physically frail. Second, a magical energy was implanted in him, which now flows through his veins. Finally, his physical appearance was grossly altered so that he had to wear a face concealing hat to avoid being shunned in society. He is extremely bitter and cynical, and is hunting down his twin brother who he blames for his misfortunes.
Cyril Rhasphody  :: White Mage :: Age 27 :: A prisoner of war captured by Alcmaeon soldiers. She has formed a deal with the princess that exchanges her freedom for her fealty to Alcmaeon and her services as a double agent. She has a strong sense of honor and deeply regrets that betraying her nation is the only way for her to live a free life. She is very narrow minded, and will not stray from the path she believes she should walk without a fight. Her intentions are always noble and she uses extreme morals to guide her decisions.
Tjara Krakel :: Summoner :: Age 20 :: An apprentice summoner in the kingdom of Alcmaeon. She's longed to learn to control magical bests all her life, and jumped at the opportunity to study under the sage Ghoda. Her eagerness and vigor has led her to become blind to the fact that Ghoda is senile and mentally unstable. She studies with his grandson Garrin. She's very naive and good-natured. She always tries to look on the positive side, and others see her as somewhat stupid for her bubbly personality.
What I Need
Any of these I can't find someone willing to help, I could find a way to do myself, but I know this project will turn out better if I ask others to help n the areas I'm not proficient in.
-Monster Graphics- Preferably Final Fantasy VI styled, but anything is acceptable as long as quality is consistent and it doesn't clash with the characters or backgrounds. (Lennon)
-Chipsets- I would like to use some chipsets made specifically for this project, since the limited FFVI chipsets won't be enough for everything I want to put in this game. (Lennon, Bandito[?])
-Long-term Beta testers- People who wouldn't mind if I sent them the project after I add in new features to test for bugs or enjoyability. (Bandito, Lennon, Corfaisus)
-Sound effects compiler- I'm going crazy looking for sound effects, would someone mind doing it for me? =3
That's really it for now. Anyone who helps will have their name in the credits and, in FF tradition, can choose an appearance/message/action in the game's hidden developers' room. I'll update this main post whenever I have some new information. Next I'll probably be posting all the features and custom systems that I have planned at this time.